Um queijo vegano fácil de fazer. Deixe as macadâmias de molho e observará que elas dobram de tamanho. Coe as macadâmias em um coador ou em um pano e reserve a água de demolho. Coloque as macadâmias em um liquidificador ou processador potente e bata até ficar bem fino e cremoso. A consistência deve se assemelhar a de um cream cheese. Você também pode utilizar castanhas de caju, do Pará, amêndoas, avelãs – cada uma terá um sabor característico, mas todos com muitos nutrientes. Em uma parte, adicionei páprica, azeite de oliva e sal. Na outra, orégano, tomilho, azeite e sal.
Use sua criatividade: misture as oleaginosas, teste outros temperos!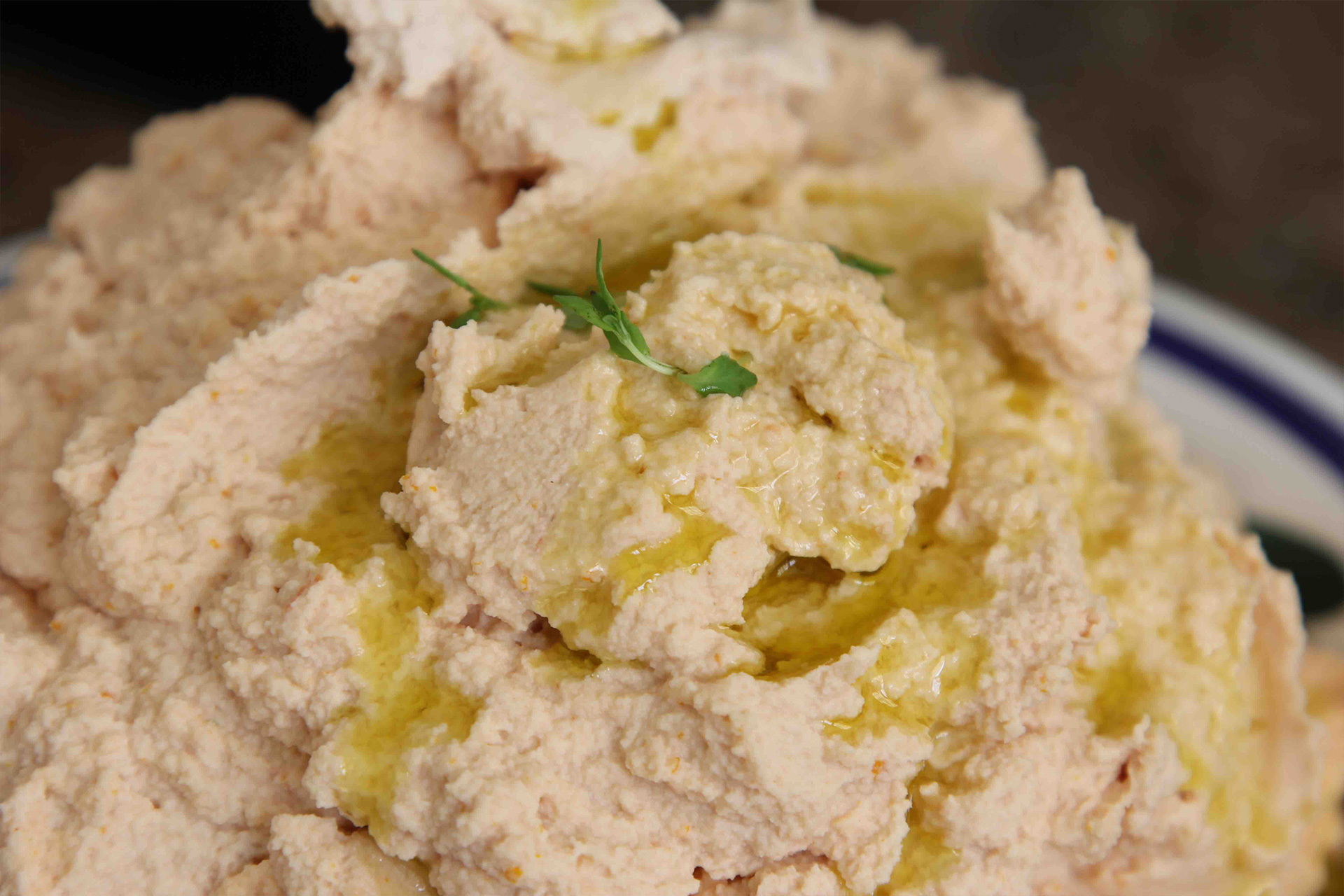 Print Recipe
Queijo vegano de macadâmia
Ingredients
400g de macadâmias demolhadas por 24h

1 limão (suco e zest)

1 colher de sopa de sal

2/3 de xícara de azeite de oliva ou óleo de coco

1/2 xícara de tomates secos

1 colher de chá de páprica em pó

1 colher de sopa de folhas de tomilho fresco
Instructions
1
Deixe as macadâmia de molho por 24h.
2
Coe as macadâmias e reserve a água de demolho. Essa água sofre uma pequena fermentação deve estar ligeiramente ácida. Ao invés da água, você também pode usar rejuvelac. Quando grãos ficam imersos em água,ela se infusiona com ativos probióticos (bactérias), cheios de enzimas digestivas ativas.
3
Coloque as macadâmizas em um processador potente e bata até que fique com uma consistência pastosa.
4
Transfira a pasta para um pano de queijo (ou pano bem fino) e feche-o com um nó.
5
coloque uma colher de pau dentro do nó para deixar o pano com o queijo suspenso, dentro de um balde ou pote alto.
6
Place the soaked nuts into a blender and blend it until you attain smooth paste consistency.
7
Certifique-se que o pano não toque o fundo do balde ou pote para que o queijo seja drenado.
8
Quanto mais tempo ficar no pano, drenando, mais firme a consistência do queijo. O ideal é deixá-lo suspenso por 12h a 18h. O líquido que sai pode ser guardado e utilizado em sopas e outras receitas.
9
Remova o pano e raspe delicadamente o queijo,
10
Transfira para um bowl. Essa é a base do queijo vegano.
11
Você pode mariná-lo com azeite de oliva, tomilho, sal, limão (suco e zeste) ou qualquer outra erva e especiaria.
12
Você pode também enrolá-lo, como um sushi, em um papel vegetal e deixá-lo na geladeira. Corte-o em pedaços e use como entrada.
13
Para armazenar o queijo, coloque-o em um pote hermético e cubra com uma camada fina de azeite de oliva para prevenir a oxidação. Ele dura por até duas semanas na geladeira.
Notes
Você pode usá-lo com uma pastinha para espalhar em torradas ou pão ou mesmo com um pesto, fica incrível. O Diário Internacional de Pesquisa de Vitaminas e Nutrição descobriu que a macadâmia contém 82,6% de gordura monoinsaturada. Em termos de comparação, o azeite de oliva contém entre 70 e 80% de ácidos graxos monoinsaturados, dependendo do método de extração utilizado (quente ou frio). O alto teor de escaleno, presente na macadâmia, ajuda a proteger a pele dos efeitos oxidativos do sol e a sintetizar vitamina D.